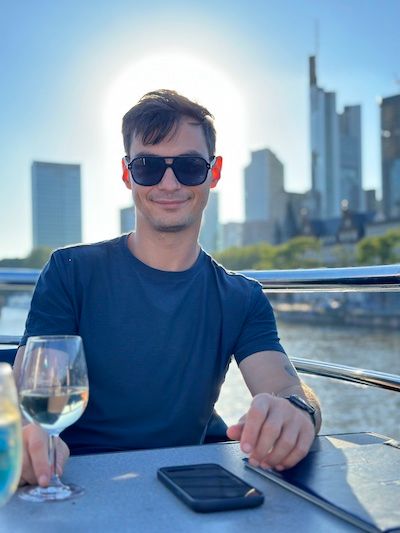 My goal is to have the freedom in life to experiment and play with ideas. I am working on creating a financial platform to support this for myself, and to bring others into the fold for this. The people who I want to work with are highly self motivated and don't require much management, because I am a bad manager.
A few of the things I am proudest of are:
Solo founded and bootstrapped a company to a successful exit
Built a mood tracking app that I still believe is unsurpassed in terms of UX
Worked behind the scenes in music as a photographer
Ate delicious food in gorgeous places all over the world
You can see my work history on LinkedIn and some of the random stuff I say on Twitter. Sometimes I angel invest in companies.
I like to read books, listen to podcasts, run, snowboard, scuba dive, travel, watch Formula 1, call my grandma, and more.